Mike Taylor Jr. said Celeste Northern was "the Detroit girl I had always been looking for." The two began dating after they both relocated to New York City.
Mike Taylor Jr., knew he wanted to get to know Celeste Northern better when they first met at a Detroit Pistons home game in December 2017 while both visited family for the holidays. He wasn't necessarily looking for a girlfriend, though. He mostly wanted to find new friends.
Mr. Taylor had relocated to New York City the previous year, but it wasn't feeling like home yet. Ms. Northern had been there five years longer. So he asked for her phone number. "I looked at it like, it would be nice to know people in this new city I'm in," he said. "I didn't think of it as anything more than that."
Mr. Taylor and Ms. Northern, introduced by mutual friends at the game, wouldn't see each other again until the following June, though they had discovered that they lived just two blocks apart in Harlem.
His delay in reaching out, largely because of frequent travel for the job that had brought him to New York, didn't mean he wasn't thinking about her. He hadn't met many New Yorkers who matched his enthusiasm for Detroit.
"I'm a proud native Detroiter, straight from the heart," Ms. Northern said.
She also matched his enthusiasm for basketball. Mr. Taylor moved to New York to become the director of team marketing and business operations for the National Basketball Association.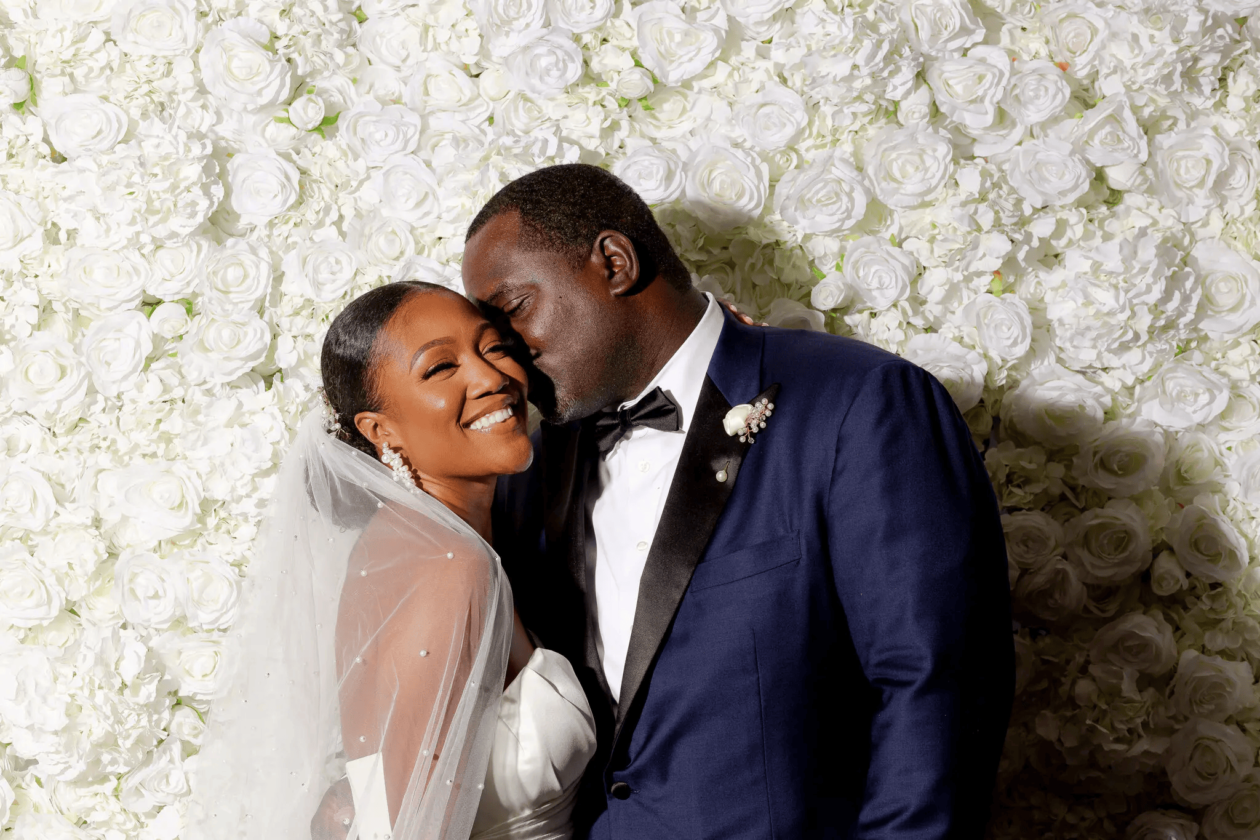 His silence the first half of 2018 outside of a handful of texts didn't disappoint her. She was in a relationship when they met and well into that spring. She was also still grieving the death of her mother, who died of lung cancer in 2017. When Mr. Taylor did reach out, with an invitation to a happy hour he and some friends were heading to at Magic Hour Rooftop Bar and Lounge in Times Square, she welcomed the chance to see someone from home.
"I hopped right in and started talking to everyone," Ms. Northern said. That led to more happy-hour invitations. In October 2018, the two met at Harlem Nights, a bar near their apartments.
"I still don't think I thought of it as a date," Mr. Taylor said. "It was more like, 'Do you want to grab a drink?'" But by the end of the night, the mood shifted. Their getting-to-know-you phase had involved Mr. Taylor sharing with Ms. Northern the details of some not-great dates friends had set him up on. She casually suggested he should try dating her.
They had their first kiss in an Uber home that night. The next day, he called his friend Shaina Wiel to tell her he thought he had found "the one."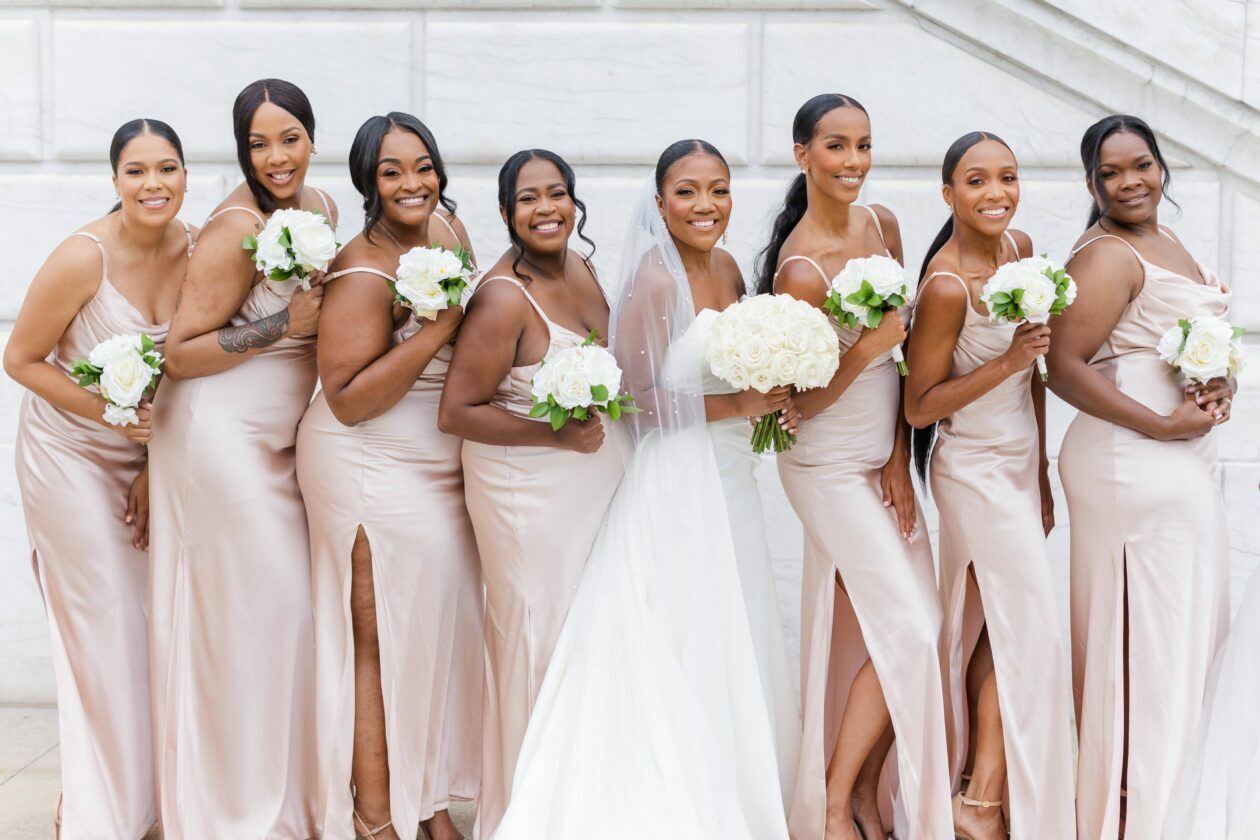 Two months later, over Christmas in Detroit, they met each other's families. In the summer of 2019, Ms. Northern moved into Mr. Taylor's place in Harlem, where they still live. Quarantining during the pandemic brought them closer. "We were in a one-bedroom apartment in New York City, but I never had those thoughts like, man, I need to get out of this house," Mr. Taylor said.
By the start of 2021, he wanted to propose. The rollout of vaccines that spring enabled the hatching of a plan to do it in their favorite city. Neither had been home since before the pandemic; Ms. Northern's father's 75th birthday, in August, was the perfect excuse to get on a plane again. On July 4, Mr. Taylor texted friends in cities including New York and Detroit and asked them to help surprise Ms. Northern. "The pressure was on to plan a dope party and do it without Celeste finding out," Mr. Taylor said.
With some indirect help from Dave Chappelle, he pulled it off. Ms. Northern thought the plan on Aug. 13 was to have dinner downtown, then catch a show at the Fillmore Detroit by the comedian. The dinner, at the Highlands, happened. The Fillmore didn't. Mr. Taylor instead had the manager lead them to the restaurant's wine room on the 71st floor, where he got down on one knee and proposed. "I did some stretching exercises that morning," he said. "I tend to plan for everything."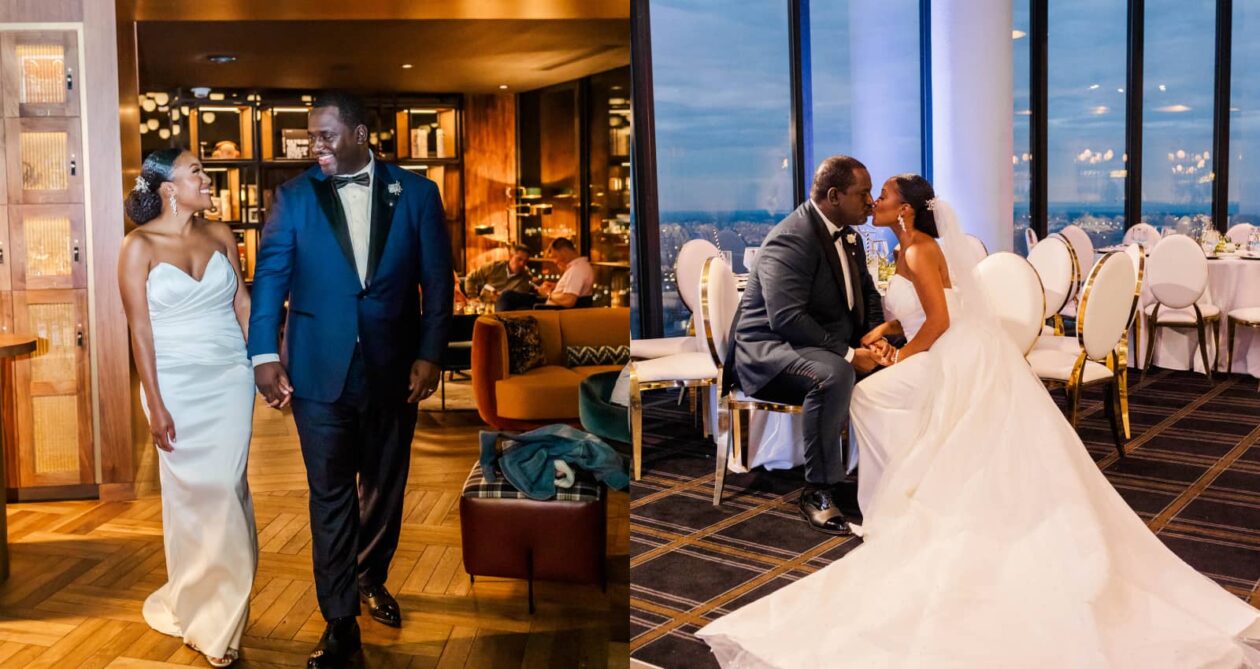 Ms. Northern's yes was complete with what she called a "very ugly cry." The tears returned when he walked her through the door of the Pistons Performance Center, the team's practice facility, where 75 friends and family members had gathered for a surprise engagement party. "I still get emotional thinking about it," she said.
A year later, on Aug. 13, the couple were married before 180 guests at the Highlands; all had been asked to test for Covid before the wedding. The Rev. Kenneth J. Flowers, the pastor at Greater New Mount Moriah Missionary Baptist Church, Mr. Taylor's family church in Detroit, officiated a traditional ceremony followed by handwritten vows.
"When I count my blessings, not only do I count you twice but I start and end with you," said Ms. Northern, who wore a glossy satin wedding gown by Eva Lendel. "Some days I wish I'd met you sooner so I could love you longer."
Mr. Taylor, in a navy tuxedo trimmed in black satin custom made by the local tailor Dandy Detroit, told Ms. Northern he had to move to Harlem to find "the Detroit girl I had always been looking for." In what he called the greatest city in the world, he said, "I feel blessed to become your husband."
He proved it as they recessed down the aisle as husband and wife. The crowd had already erupted when they kissed at the altar. When he stopped to dip her and steal another kiss, they cheered a second time.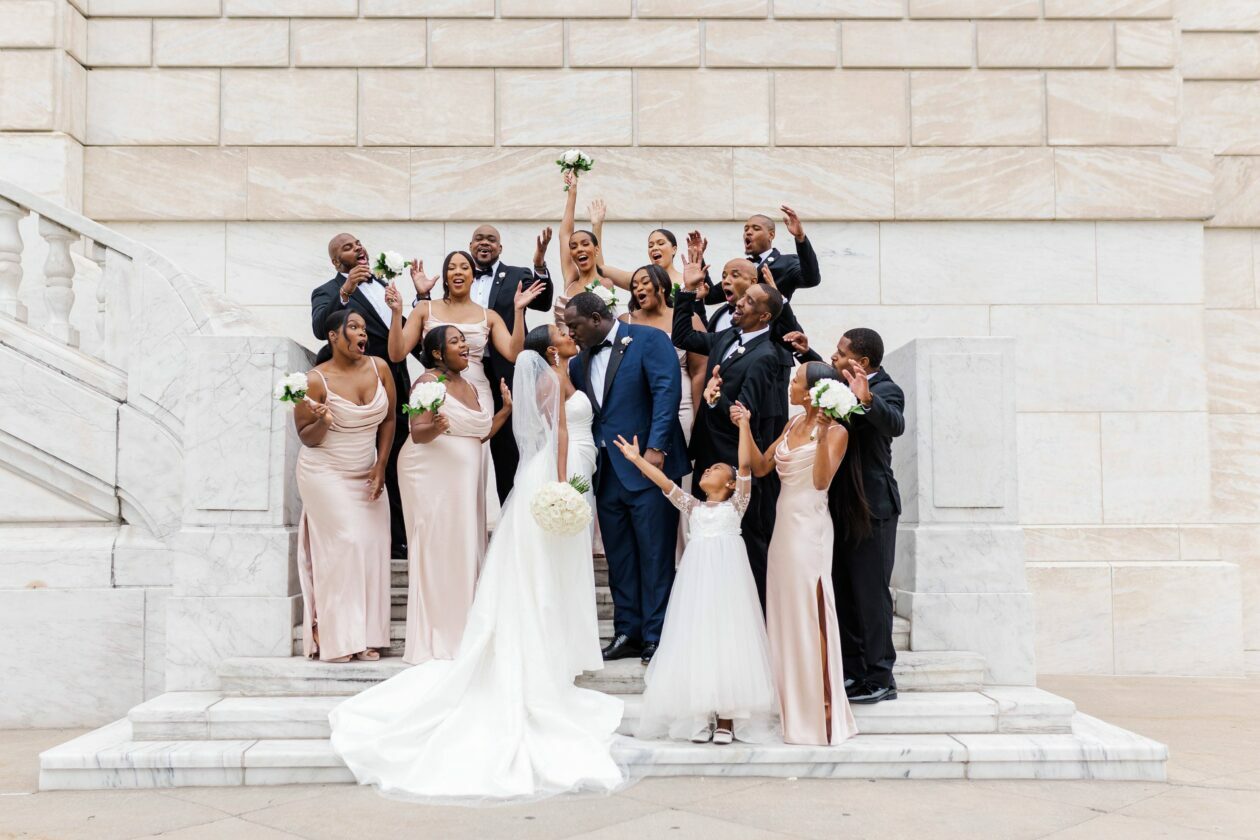 Couple @celes.taylor & @miketaylor1642
Photographer @mallorytahyphotography
Dress Lika by Eva Lendel
Bridal boutique @wona.nyc
Coordinator @bunnyandjuneevent
Florals @viviano_flower_shop
---
Related dress